This will be for things I've found when publishing my children's book. I'm using Amazon's CreateSpace. I've been told it's cheaper and the quality is good. From what I see of my own proof copy, the quality is the same as other children's books so it's a good choice for me.
Images come out much darker when printed.
Some images might not format correctly when exported to pdf. In that case, print to pdf instead and it will format. However, it changes the formatting some so double check the pages.
Images need to be 300dpi. Also, make them fit the page exactly.
You'll want to order a few proof copies. The first run, I ordered one. Second run, I ordered 3. You do have to pay for these and they do have a limit as to how many you can order.
Be prepared for a huge increase in costs if you want to distribute to libraries. Decide if it's worth the extra cost as it raises the price of the book.
Glossy cover does look better for children's books and can help with cleaning it from messy fingers.
My book has two blank pages in the end for kids to write, draw, etc. I just thought it would let them use their imagination to "continue" the story.
If you want to publish on Kindle, you need to get it formatted. The CreateSpace exporter to Kindle doesn't work right. Instead, get Kindle Create and Kindle Previewer 3. With the Kindle Previewer, you can see how the book looks in different devices.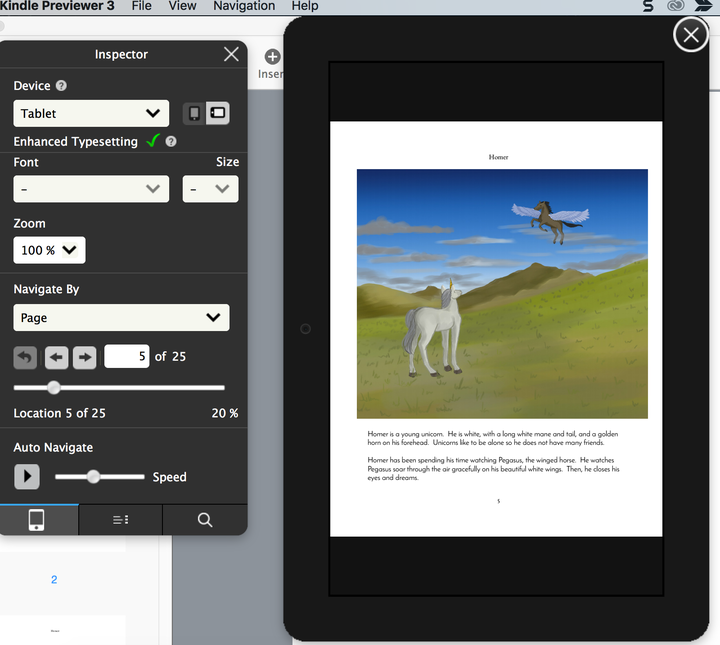 That's it for now. I'll update this as I continue with the process.